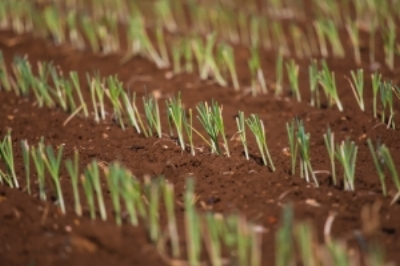 Our great relationships with growers spring from mutual respect and shared commitment. In some cases we have enjoyed successful relationships with growers for several generations, which gives us (and them) a real sense of satisfaction!
Once we've secured a reliable and consistent supply of high quality fruit and vegetables, we need to make sure it reaches the customer in peak condition. Controlling the ripening process for specific lines is a vital part of achieving this goal.
The Fresh Direct transport and logistics team is world class for domestic and international supply – focused on delivery to the right place, at the right time, in peak condition. We owe it to our growers who have worked hard to produce the best quality product, and to our customers who only want to sell the best, to get this critical step in the supply chain right.
We are pioneers in pre-packed fruit and vegetables to meet the ever changing needs of consumers. We understand marketing and promotional needs, we know how to use design and pre-packing techniques to help stay ahead of competitors and encourage customers to buy more. We have efficient facilities to meet the needs for everyday supplies and special high volume promotions.
Quality is at the heart of everything we do. The growers we work with only want to produce top quality product – there's no sustainable business for them in any other approach. They work with us because we find markets for their produce where quality is valued. Our customers want fruit and vegetables of the highest quality because their reputation and margins depend on it.
Safety is paramount at Fresh Direct. Our Food Safety and WQA programmes are based on the careful development, documentation and implementation of an HACCP Plan, as defined by Codex Alimentarius Commission. This involves the identification of potential food safety hazards, quality criteria and regulatory criteria for both the country of production and sale.
Our lively trading floor in Mt Wellington, Auckland attracts over a thousand customers every week. Operating 24 hours a day, 6.5 days a week, over a thousand passionate growers – large and small – deliver a constant supply of top quality produce. This dynamic environment also enables Fresh Direct to gather immediate feedback on emerging customer trends, so we can quickly respond to changing market needs.
We constantly watch the markets to see where food trends are leading consumers. Then we work with growers to provide customers with produce that will give them a competitive edge. We also look at how we can help our customers sell more of current ranges and staple fresh produce, with strong produce brands, inventive packaging, in-store tastings, multi-buy offers and recommendations on creative POS displays.
Another way we serve retail customers, is through category management of key lines. At Fresh Direct we believe in the power of positive collaboration, and work closely both growers and customers to achieve our common goals. We carefully plan toward long term sustainability goals while accommodating important short term objectives.